To fully understand Projects4Change you have to get to know the people behind it. Their passion for Youth Work and their local communities is what we hope will drive the charity to succeed! Over the next few months we'll introduce you to the Board of Trustees, our key members and our Young Change Makers.
Let's start at the very beginning with our CEO and founder, Kelly Coates.
Kelly grew up in a community where helping others was part of the fabric of life. It was the early 80's and the area had suffered hardship due to pit closures several years before, the pit may have closed but the comradery remained.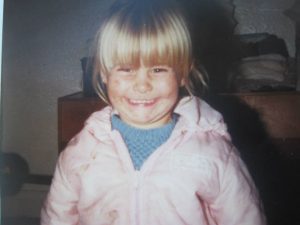 The Peoples Centre was the heart of the village along with the local club. Peoples Centres and community spaces existed all over North Tyneside. In their village alone it created several youth and community workers who are still active today nearly 40 years later, this was a perfect environment to learn the importance of people and community.
Kelly went on to study at Sunderland University, qualifying with a BA Hons. She is a trained and qualified Youth Worker and has over 20 years of experience working in the voluntary sector in the North East.
"It saddens me to see in 2018 the loss of so many youth centres, clubs and activities for young people. I really would not be the educated and socially active woman I am today without those workers who taught me so much about mutual support and collective action. Through those valuable role models I learnt that I could achieve my potential if I worked hard.
That is why I established the charity Projects4change. We support organisations to deliver quality targeted projects that meet young people needs. We do this by plugging the skills gap which has been created through job losses and government cuts. That is why we use a direct delivery partnership model, projects get an experienced worker to develop projects from the bottom up and all our projects are underpinned by research and a peer consultation process.
I understand the importance of providing solutions to the challenges faced by service providers. I worked at a local voluntary sector youth organisation for 13 years, local youth projects have a special role to play in providing services, they have rich history and great relationships with young people. Projects4change has the mission of helping to make youth organisation more sustainable, making sure youth work and community spaces are here to stay and can go on making a difference to many more young people for years to come.
I have seen much that has made me proud of the positive difference youth work can make to the lives of young people. Long may it continue."
Kelly is also a mum to two beautiful boys. In her spare time she loves gardening and likes a slice of homemade cake with a good cup of tea. She values time spent with family and friends. A few years ago she enjoyed competing as Dollface Dynamo with the Newcastle City Roller Derby team where the team enjoyed victories and she made a good group of friends. Kelly can always find time to offer support to others and will work hard to ensure that young people in the community have a voice that is heard and encouraged.
It's fair to say that P4C is Kelly's passion project – her drive and energy towards making the project succeed is an inspiration to us all.
Keep up to date with Projects4Change by following us on our social media channels here: